Mission Statement:
We believe no child is too young to walk in the richness of Christ and be active in the gifts of the Holy Spirit. At Brookside Ministries we partner with parents to lead children into a deep and personal relationship with Christ, to actively seek His plan for their lives, and to train them to be 'fisher's of men'. Giving them the opportunity to know and abide in Jesus while they are young gives them a solid foundation that they will never walk away from.
Our Children's Ministry Our mission is to help each child discover their God-given potential through Christ-like attitudes, servanthood and discipling.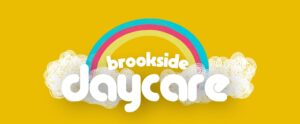 Brookside continues to expand their ministries to include childcare. Brookside Daycare is accepting enrollment applications. A snapshot of our services include:
Nursery/Toddler: Ages 1 month to 24 months
Pre-school: 24 months – 47 months
Pre-K: 4 – 5 years
Monday thru Friday 6am – 6pm
Enrollment Status

Part Time

Full Time

Daily

Weekly

Daily

Weekly

Newborn – 24 months

$28

$137

$31

$150

25 months – 48 months

$26

$127

$28

$130

Preschool (4 – 5 years)

$20

$97

$25

$110
*Part Time = 5 hours or less, Full Time = more than 5 hours*
Please click on the link to download a copy of the enrollment application.